CICRA Solutions wins top global partner award from Microsoft
Posted by

Categories

Blog

Date

July 18, 2021
For the first time in Sri Lanka's history, Microsoft Corporation has recognised a Sri Lankan company with a main partner award during Microsoft's Partner of the Year Awards for 2021.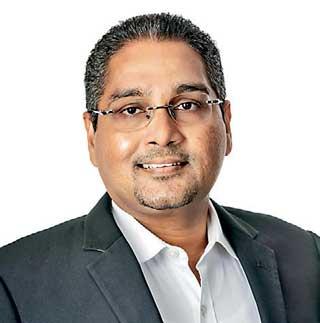 CICRA Group Director/CEO Boshan Dayaratne
Announcing its Partner of the Year Winners for 2021, Microsoft Corporation has recognised CICRA Solutions (Pvt.) Ltd with the 'Rising Azure Technology' top global award under the Azure category.
With this award, Microsoft recognises success of CICRA Solutions in transforming Colombo Tea Auction from a 137-year-old manual, face-to-face system to a fully digitised online e-auction with its intelligent software solution hosted in Microsoft's Azure Cloud.
"CICRA Solutions reinvented the auction from manual to online, ensuring the livelihood of 10 percent of the Sri Lankan population (2.1 million people). The solution shows the rapid ability to digitally transform through innovative software and the power of Azure," Microsoft said in a publication titled '2021 Microsoft Partner of the Year Award Winners and Finalists'.
Colombo Tea e-auction has facilitated sale of 276 million kilograms of tea during its first year of operations; the sales through the Tea e-Auction has also facilitated over US $ 1.2 billion export revenue through value addition (nearly Rs.225 billion).
The annual Microsoft Partner of the Year Awards since 1997 recognise Microsoft partners that have developed and delivered outstanding Microsoft-based solutions during the past year. Awards were classified in various of categories, with honourees chosen from a set of more than 4,400 submitted nominations from more than 100 countries worldwide.
"With more than 4,400 nominations, your extraordinary work rose to the top and we are thrilled to celebrate the success," Microsoft Corporation Corporate Vice President Channel Sales and Channel Chief Rodney Clark said in a congratulatory note to CICRA Solutions.
"I am honoured to announce the winners and finalists of the 2021 Microsoft Partner of the Year Awards," Clark said.
"These remarkable partners have displayed a deep commitment to building world-class solutions for customers—from cloud-to-edge—and represent some of the best and brightest our ecosystem has to offer."
CICRA Group Director/CEO Boshan Dayaratne said that his company is now ready to make the e-auction solution available globally through the Azure Marketplace.
"With this award from Microsoft Corporation, we will go global and make our e-auction solution available for commodity trading and for other trades such as flower and vegetable auctions," Dayaratne said. "Latest version of our solution is easily configurable and can be adopted for different types of auctions. As this is on Azure cloud platform, the system is highly scalable to cater business requirements," he said.
"We thank all stakeholders in the tea industry for believing on us," he said.